Limited Edition Frogs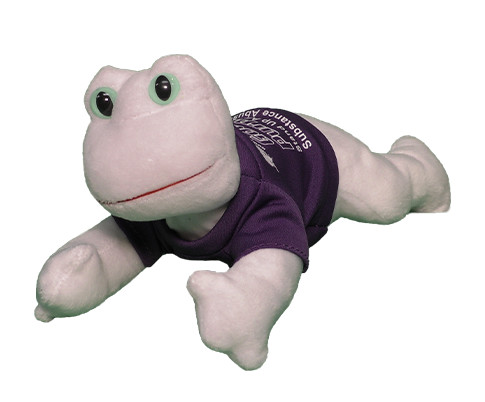 White With Purple Shirt - September - Preston Goes Purple
Substance abuse is an absolute epidemic and the Preston Automotive Group wants to do what we can to bring a stop to this issue. Preston is proud to go purple to stand against substance abuse and keep everyone aware of the dangers that come with opioid addiction. Our goal is to encourage customers to live a healthy, drug-free lifestyle so they can enjoy a fruitful life with the ones that they love.
Overdoses, hospitalizations, and death have been all too prominent in our small-town community. The Preston Automotive Group is drawing a line in the sand when it comes to substance abuse, proudly going purple in the month of September.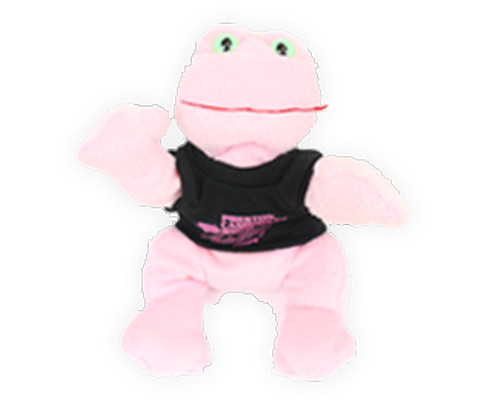 Pink - October - Breast Cancer Awareness
The Preston Automotive Group has a strong dedication to helping in the fight against breast cancer. With both employees and family members affected by this disease, we proudly wear our pink to support an end to this disease. During the month of October, we provide pink frogs to represent the fight! We participate in and sponsor events such as the Colors of Cancer banquet and the Real Men Wear Pink campaign.
We encourage you to help us, and the millions suffering from cancer around the world, in raising funds for research on cancer, life-saving education, and essential patient services for those in need. Buy a car in October and get this frog.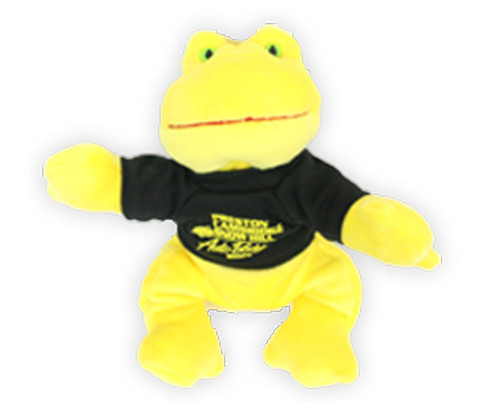 Yellow - November - Veterans
The military is always close to our hearts here at the Preston Automotive Group. We do whatever we can to help those who have served our country. Not only do we always offer new vehicle discounts for current and former military members as well as their families, but we also have partnered with local organizations that assist veterans. We also have the occasional service special for military members.
If you are a member of the Army, Navy, Reserves, National Guard, Coast Guard, or Air Force, then know that the Preston Automotive Group is here for you and your family. Get this frog when you buy a car in November. PAG will be donating $1.00 per car sold from every store during the entire month of November to the Mid-Shore Recovering Veterans Group.
Red - February - American Heart Association
Having a healthy heart is one key to living a long and healthy life, which is why the Preston Automotive Group loves to support the American Heart Association every February with red frogs. Here at Preston Automotive Group, we encourage everyone to participate in healthy habits that prevent heart disease.
We are thrilled to be teaming up with the American Heart Association and participating in events such as the Go Red for Women campaign and National Wear Red Day; both with the goal of raising awareness on the dangers of heart disease and the importance of preventing it. Purchase a car in February and get this frog.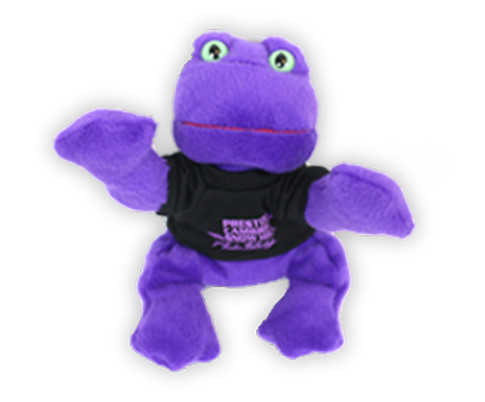 Purple - April - March of Dimes
When April comes around, it is time for the March of Dimes March for Babies. Year after year, the Preston Automotive Group supports and donates funds to this excellent cause, and for the last several years has hosted the event. The mission of the March of Dimes is to fight birth defects, premature birth and infant loss.
The March for Babies is an event that is held nationally and while the main purpose is to raise funds to continue to give every baby a fighting chance, it also provides a day to celebrate the premature babies who survived but it also provides a chance for the families whose little ones lost the fight a place to find hope. Purchase a car in April and get this frog.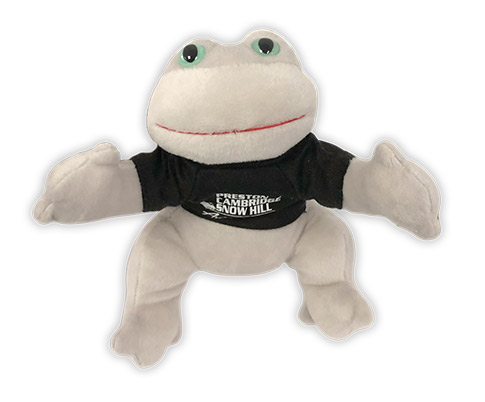 Gray - May - Brain Tumor Awareness
During the month of May, the Preston Automotive Group is celebrating Brain Tumor Awareness Month. Go Gray in May when you purchase a vehicle from the Preston Automotive Group. May is National Brain Tumor Awareness Month and we always want to do our part to promote brain health.
Members of the Preston Automotive Group want to raise awareness on the dangers of brain tumors and support those who are suffering as well as their families. Come purchase a car in May and receive a gray frog in the name of National Brain Tumor Awareness Month.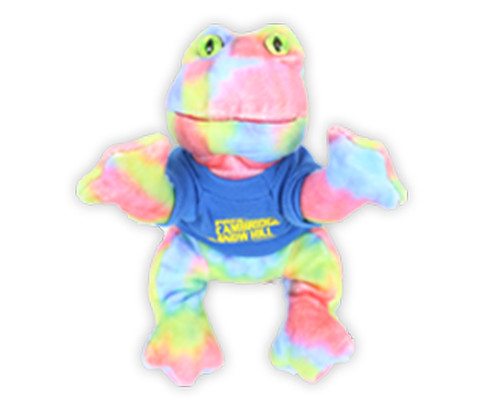 Tie Dye - August - Childhood Cancer Awareness
When August rolls around, the goal of the Preston Automotive Group is to spread the awareness in fight to cure childhood cancer. The Preston Automotive Group is proud to say that we partner with Nemours Alfred I duPont Hospital for Children, which is a nonprofit pediatric health system dedicated to life-saving medical care and research.
The organization also advocates for kids nationally and helps kids to grow up healthy. This organization always wants to look into the future as they work hard training the pediatric experts of tomorrow. Buy a car in August and receive this frog.